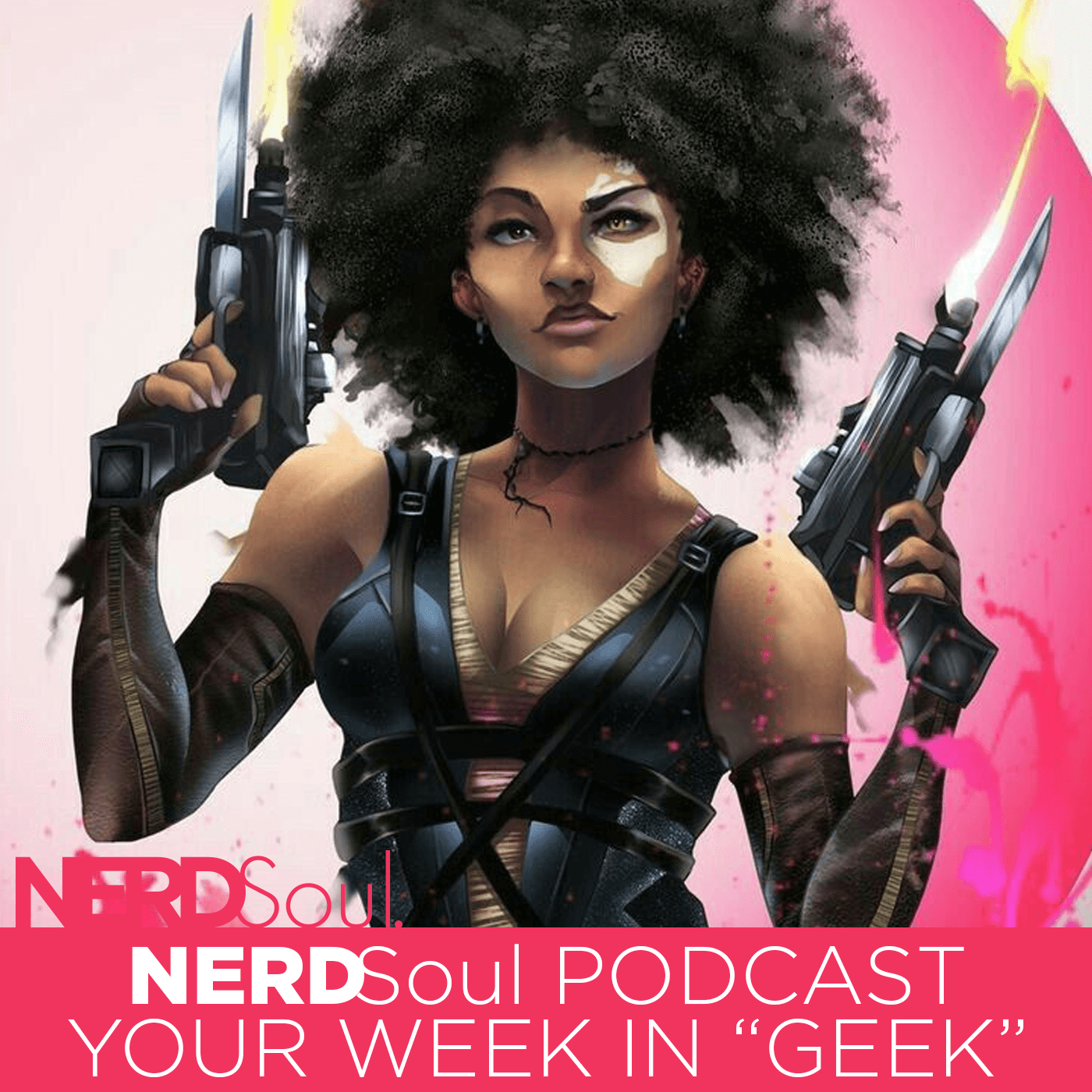 VERSUS!!!!! w/ Judge Hannibal Tabu of Komplicated & Project: Wildfire
• ROUND ONE
NERDSoul: Domino vs TYLER: Black Canary
• ROUND TWO
NERDSoul: Black Lightning x Gamera vs TYLER: Static x Mechagodzilla
VERSUS! Who'd WIN!?! @ Eagle Con 2020: NERDSoul vs Tyler McPhail / Grand Geek Gathering | NERDSoul
THE RULES:
• Combatants are teleporter into a domed environment 100 yards in diameter with flat ground. No cover, no structures, nothing. They are brought in from the point in their character history where you feel they are at their peak combat condition. When they arrive, they see their opponent and are stricken with only one thought: "beat this/these people!"
• You will each have a three minute opening statement, two rounds of two minute rebuttals each and a three minute closing statement.
• The only person you have to convince is me. When I think you make a good point, you'll hear a sound effect. Same if I think you make a bad point.
• Standard courtroom rules apply: objections for relevance, argumentative elements, and so on will be ruled upon.
Judge: Hannibal Tabu
https://facebook.com/itskomplicated
https://twitter.com/itskomplicated
https://instagram.com/itskomplicated
Tyler McPhail
https://facebook.com/TheGrandGeekGathering
https://twitter.com/TheGrandGeekG
https://instagram.com/TheGrandGeekGathering
Also:
VERSUS, Domino, Black Canary, Black Lightning, Gamera, Static, Mechagodzilla, Hannibal Tabu, Komplicated, Its Komplicated, Grand Geek Gathering, The Grand Geek Gathering, Tyler McPhail, NERDSoulite, NERDSoul, StreetGeek, ThatNERDSoul, OneYoungsta,
NERDSoul
Le Ill Kid @OneYoungsta
NERDSoul Online - http://ThatNERDSoul.com
Podcast - http://NERDSoul.Podbean.com
On Twitch TV - https://Twitch.tv/ThatNERDSoul
Merch - http://Shop.ThatNERDSoul.com
Contact - Hello@ThatNERDSoul.com
Become a NERDSoul Patron!
Patreon - https://patreon.com/ThatNERDSoul
NERDSoul on Social Media
On Facebook - http://facebook.com/ThatNERDSoul
On Twitter - http://twitter.com/ThatNERDSoul
On Instagram - http://instagram.com/ThatNERDSoul
ABOUT NERDSoul:
NERDSoul, by Le Ill Kid @OneYoungsta, is that intangible fresh--that 70's soul mixed with comics, some sci-fi fantasy, movie geekery, topped off with the Golden Era of Hip Hop. I've developed NERDSoul over the years as a StreetGEEK, unknowingly by loving Wu-Tang, Justice League, Star Wars, Stevie Wonder and playing D&D after school. NERDSoul comes from that StreetGEEK that can chop it up with the best, while being up on game around the block and Pop Culture.
NERDSoul is created by Executive Producer Michael Young II
A/V Production by: A Full Tang Design http://afulltang.design
Rest in Power Ali Thievez & Kleph Dollaz. Much Love My Brothas.