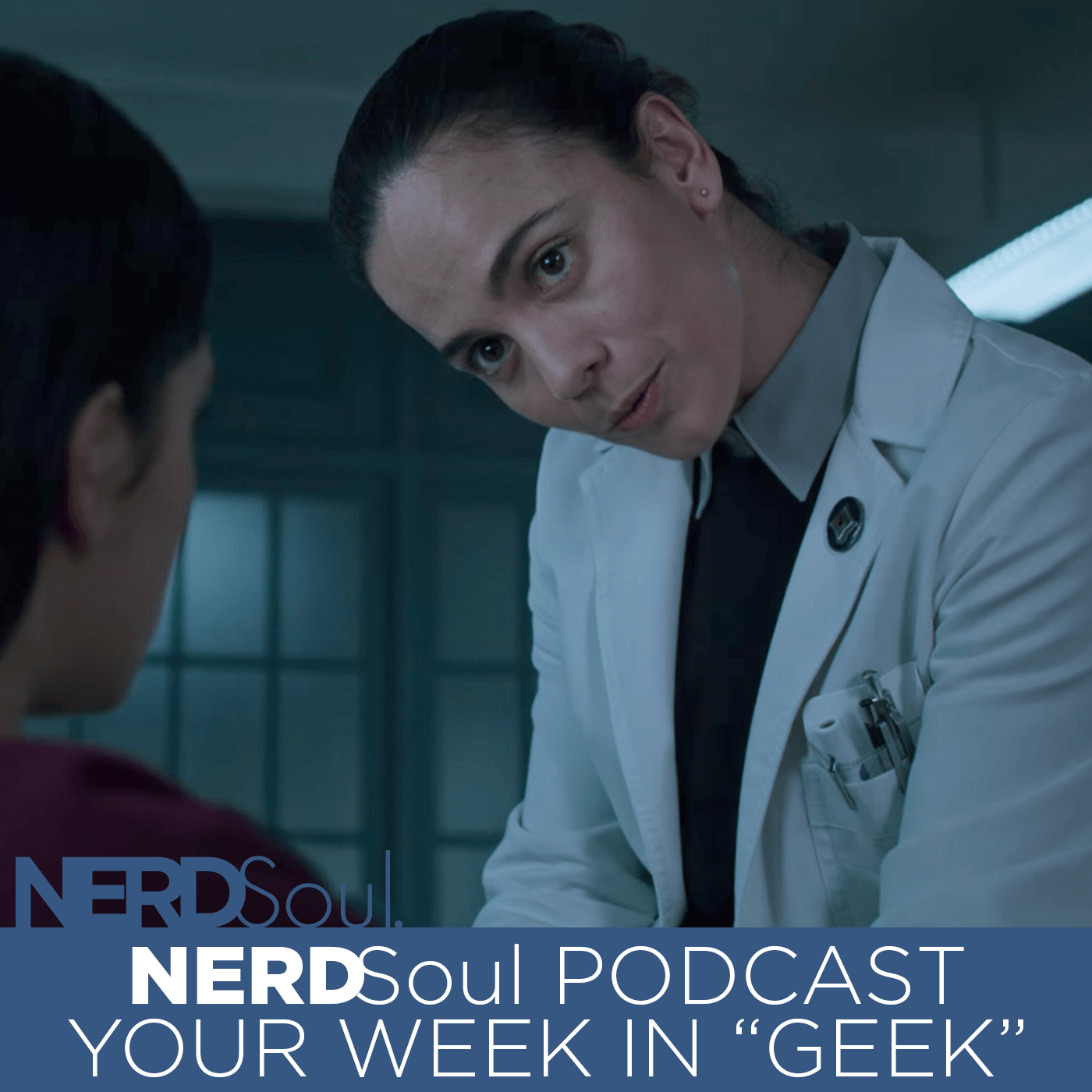 2019 is already a good year for movies, but we have so many more movies we anticipate in 2020. Also Go 'head and stop in for 20th Century Fox's The New Mutants: Official Trailer Reaction & Review (yeah I said Fox lol) where we can start geeking out together! Also I got dope guests Jade AND Prince Onyx!
Top 10 Anticipated Movies of 2020 x New Mutants Trailer Roundtable & More! | NERDSoul • Your Week in Geek
Covering:
#NERDSoul #NewMutants #TheNewMutants #2020Movies
The List:
10 Free Guy
• Go Check out CHANGA and the Jade Obelisk from 133Art
09 The Eternals
• Go Check out Phenomik from Enrique Carrion
08 Ghostbusters: Afterlife
• Go Check out Crescent City Monsters from Dream Fury Comics
07 Wonder Woman 1984
• Go Check out Hot Shot from Freestyle Komics
06 Coming 2 America
• Go Check out Love University from Evoluzione Publishing
***
05 The New Mutants
• Go Check out Boom Tag X from Shawna Mills aka LazyMillz
04 No Time to Die
• Go Check out Harriet Tubman: Demon Slayer from 133Art
03 Bad Boys For Life
• Go Check out Sisters of the Wild Sage from Nicole Givens Kurtz
02 A Quiet Place: Part II
• Go Check out Rayven Choi from Shequeta Smith
01 Tenet
• Go Check out Ret:Con from 133Art
---
Also:
anticipated movies of 2020, top movies of 2020, upcoming 2020 movies, movies that come out in 2020, movies coming soon, anticipated films of 2020, upcoming 2020 films, films that come out in 2020, films coming soon, anticipated sci-fi, anticipated action movies, anticipated comedy movies, anticipated fantasy movies, top 10 list, Free Guy, The Eternals, Ghostbusters: Afterlife, Wonder Woman 1984, Coming 2 America, The New Mutants, No Time to Die, Bad Boys For Life, A Quiet Place: Part II, Tenet, StreetGeek, ThatNERDSoul, NERDSoul, OneYoungsta,
KURO Brand | Streetwear
http://KUROBrand.com
NERDSoul
Le Ill Kid @OneYoungsta
NERDSoul Online - http://ThatNERDSoul.com
Podcast - http://NERDSoul.Podbean.com/
On Twitch TV - https://Twitch.tv/ThatNERDSoul
Merch - http://Shop.ThatNERDSoul.com
Contact - Hello@ThatNERDSoul.com
Become a NERDSoul Patron!
Patreon - https://patreon.com/ThatNERDSoul
On Facebook - https://facebook.com/ThatNERDSoul
On Twitter - https://twitter.com/ThatNERDSoul
On Instagram - https://instagram.com/ThatNERDSoul
On Soundcloud - https://soundcloud.com/thatnerdsoul
ABOUT NERDSoul:
NERDSoul, by Le Ill Kid @OneYoungsta, is that intangible fresh--that 70's soul mixed with comics, some sci-fi fantasy, movie geekery, topped off with the Golden Era of Hip Hop. I've developed NERDSoul over the years as a StreetGEEK, unknowingly by loving Wu-Tang, Justice League, Star Wars, Stevie Wonder and playing D&D after school. NERDSoul comes from that StreetGEEK that can chop it up with the best, while being up on game around the block and Pop Culture.
NERDSoul is created by Executive Producer Michael Young II
A/V Production by: A Full Tang Design http://afulltang.design
Rest in Power Ali Thievez & Kleph Dollaz. Much Love My Brothas.