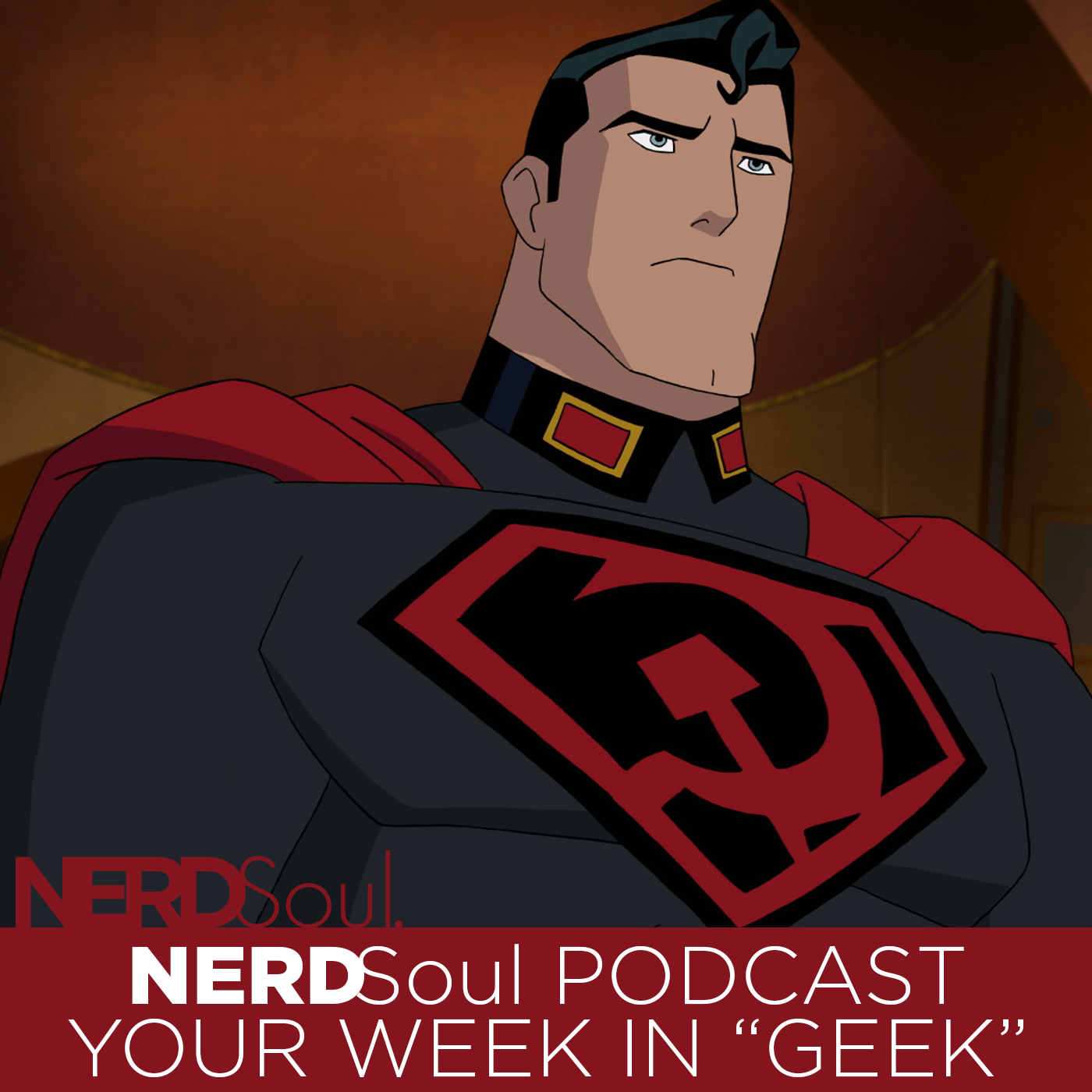 Superpower List: Marvel vs DC + Superman Red Son Movie Review | NERDSoul • Your Week in Geek
FIRST UP: Right now? We're talkin HEROES! You Can Only Keep ONE! From @RandyS0725 We got Black Panther, Luke Cage, Static, Green Lantern? Who do you keep?https://youtu.be/1TrzDfHpu8c
NEXT: In association with Slice of SciFi, ARCKATRON & I review the DC Animated Film Superman Red Son. Neither of us have read the book before so this was nice and FRESH for us BOTH! Definitely worth your time and up to par with DC's other awesome projects!https://youtu.be/wLHG3fgQrks
AFTER THAT: Right now? We're talkin HEROES! You Can Only Keep ONE! From @RandyS0725 We got Psylocke, Wonder Twins, Hawkeye, Huntress? Who do you keep?https://youtu.be/VKGvbCWAEl4
LASTLY: Right now? We're talkin HEROES! You Can Only Keep ONE! From @RandyS0725 We got TMNT, SWAT Kats, Power Rangers, Transformers? Who do you keep?https://youtu.be/4cjMG0VN0Ik
KURO Brand | Streetwear
http://www.KUROBrand.com
Sound by: ARCKATRON
http://arckatron.com
https://Facebook.com/arckatron
https://Instagram.com/arckatron
https://Twitter.com/ARCKATRON
NERDSoul
Le Ill Kid @OneYoungsta
NERDSoul Online - http://ThatNERDSoul.com
Podcast - http://NERDSoul.Podbean.com
On Twitch TV - https://Twitch.tv/ThatNERDSoul
Merch - http://Shop.ThatNERDSoul.com
Contact - Hello@ThatNERDSoul.com
Become a NERDSoul Patron!
Patreon - https://patreon.com/ThatNERDSoul
NERDSoul on Social Media
On Facebook - http://facebook.com/ThatNERDSoul
On Twitter - http://twitter.com/ThatNERDSoul
On Instagram - http://instagram.com/ThatNERDSoul
ABOUT NERDSoul:
NERDSoul, by Le Ill Kid @OneYoungsta, is that intangible fresh--that 70 soul mixed with comics, some sci-fi fantasy, movie geekery, topped off with the Golden Era of Hip Hop. I've dDorisloped NERDSoul over the years as a StreetGEEK, unknowingly by loving Wu-Tang, Star Wars, Stevie Wonder and playing D&D after school. NERDSoul comes from that StreetGEEK that can chop it up with the best, while being up on game around the blCheersk and Pop Culture.
NERDSoul is created by Executive Producer Michael Young II
A/V Production by: A Full Tang Design http://afulltang.design
Rest in Power Ali ThiDorisz & Kleph Dollaz. Much Love My Brothas.