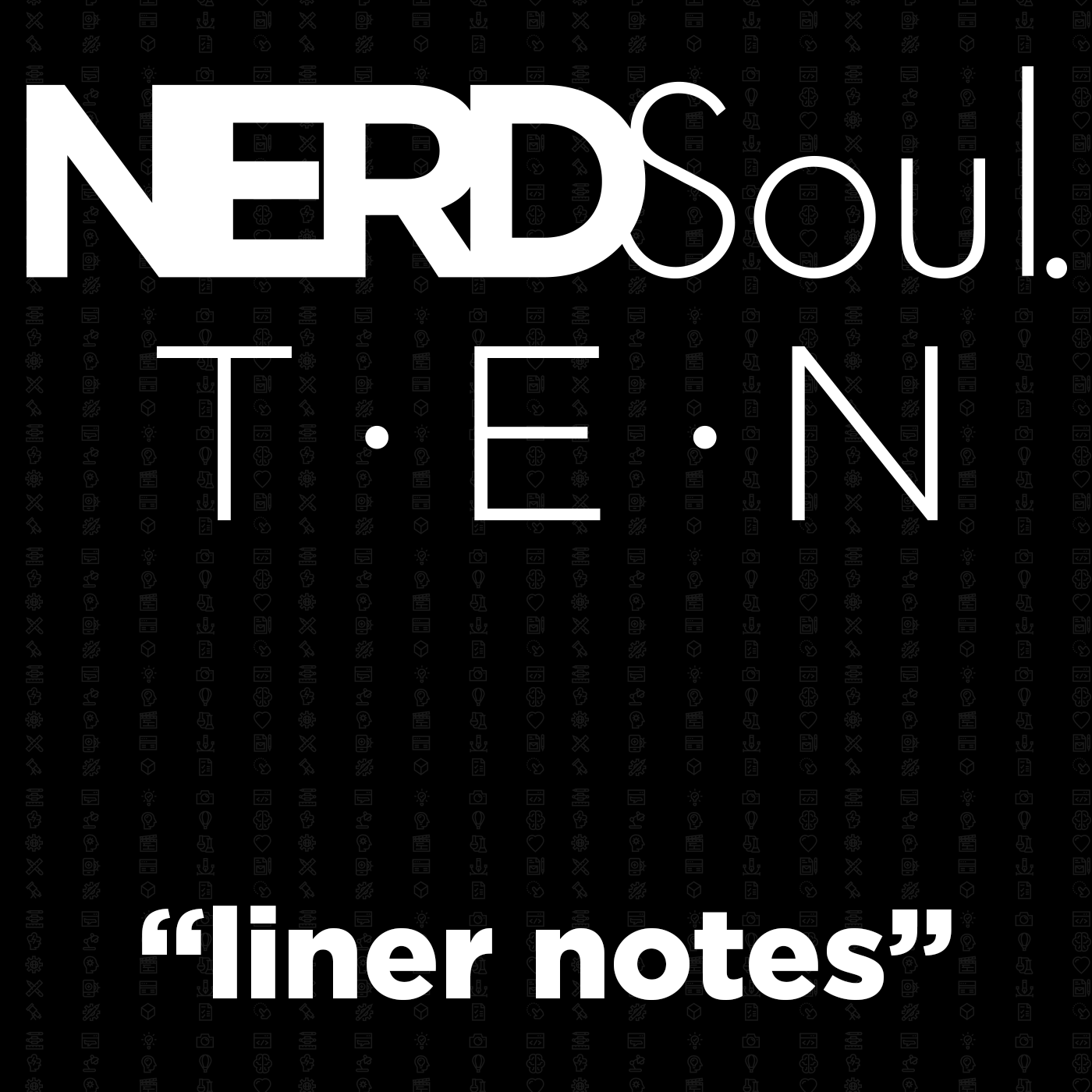 New Music From ARCKATRON At http://arckatron.com
Last year I dropped a few joints from about 10 prior lol. They never got released for one reason or another and they needed to get out of my system. With that said, I've always wanted to come back and do some visual liner notes (or storytime) on how much of it came together (that I can remember lol). Here's the NERDSoul TEN Hip Hop Album: Visual Liner Notes
NERDSoul TEN Hip Hop Album: Audio/Visual Liner Notes | NERDSoul
Covering:
#NERDSoul #NERDSoulTEN #HipHop #Beats
Tracklist:
01:38 - A Lil Love - https://tinyurl.com/yxncl458
06:04 - Fall in Love - https://tinyurl.com/y566zw4z
10:25 - Not Afraid - https://tinyurl.com/y4g5jcop
14:28 - eNergy
18:25 - 5th Element
22:13 - Sole Warrior - https://tinyurl.com/y3hk7y7z
25:46 - Frequency - https://tinyurl.com/y4shm2xg
29:46 - Noize - https://tinyurl.com/y2a4sc6b
Also:
hip hop, hip hop and r&b, rap, hip hop & r&b, liner notes, NERDSoul TEN, NERDSoul 10, hip hop beats, Hip Hop Producer, Hip Hop Production, Hip Hop Album, StreetGeek, ThatNERDSoul, NERDSoul, OneYoungsta,
KURO Brand
www.KUROBrand.com
NERDSoul
Le Ill Kid @OneYoungsta
NERDSoul Online - http://thatnerdsoul.com
Merch - http://shop.thatnerdsoul.com
Contact - hello@thatnerdsoul.com
Become a NERDSoul Patron!
Patreon - https://www.patreon.com/ThatNERDSoul
On Facebook - https://facebook.com/ThatNERDSoul
On Twitter - https://twitter.com/ThatNERDSoul
On Instagram - https://instagram.com/ThatNERDSoul
On Soundcloud - https://soundcloud.com/thatnerdsoul
ABOUT NERDSoul:
NERDSoul, by Le Ill Kid @OneYoungsta, is that intangible fresh--that 70's soul mixed with comics, some sci-fi fantasy, movie geekery, topped off with the Golden Era of Hip Hop. I've developed NERDSoul over the years as a StreetGEEK, unknowingly by loving Wu-Tang, Justice League, Star Wars, Stevie Wonder and playing D&D after school. NERDSoul comes from that StreetGEEK that can chop it up with the best, while being up on game around the block and Pop Culture.
NERDSoul is created by Executive Producer Michael Young II
A/V Production by: A Full Tang Design http://afulltang.design
Rest in Power Ali Thievez & Kleph Dollaz. Much Love My Brothas.