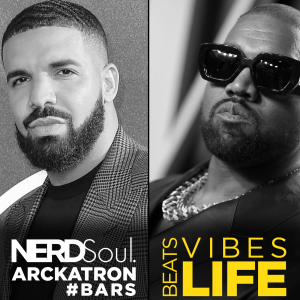 Tuesday Nov 23, 2021
Kanye West, Drizzy Drake, J. Prince + The Mansion Meetup | NERDSoul: #beatsVibesLife
Tonight Arckatron, Anwar Highsign & I talk about Kanye West, Drizzy Drake, J. Prince + The Mansion Meetup on beatsVibesLife where it's about our favorite albums and the journey they take us on. Stick around to chat music, artists, beats and our favs from all genres!
.
New Music | Anwar HighSign: https://has-lo.bandcamp.com/album/fleece
New Music | ARCKATRON: http://arckatron.com
New Music | Parker Lewiz: https://soundcloud.com/parkerpllewiz
Fresh Threads / Dé Merch: http://Shop.ThatNERDSoul.com
.
Covering:
#NERDSoul #KanyeWest
Kanye West & Hip Hop News