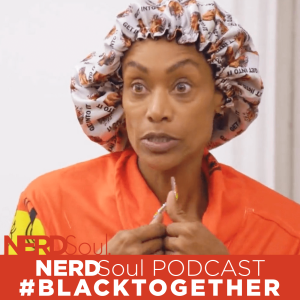 Monday Jan 10, 2022
Irene Really Tried It w/ Tami Over BLM x Her Cop Ties & Anti-Blackness | #BlackTogether w/ NERDSoul
Lady Lisa and I were watching The Real World Homecoming Los Angeles and Irene was asked about her feelings over the police 'controversies' and then shorty went into how she marched w/ BLM and what she saw being a 'small percentage' etc etc... Then Tami stepped in. This is Black Together. The continuing discussion of how to operate as a unit in love, life, politics and more.
.
🎛🔥 From: http://arckatron.com
👚🩳 From: http://Shop.ThatNERDSoul.com
.
Covering:
#BlackTogether #NERDSoul