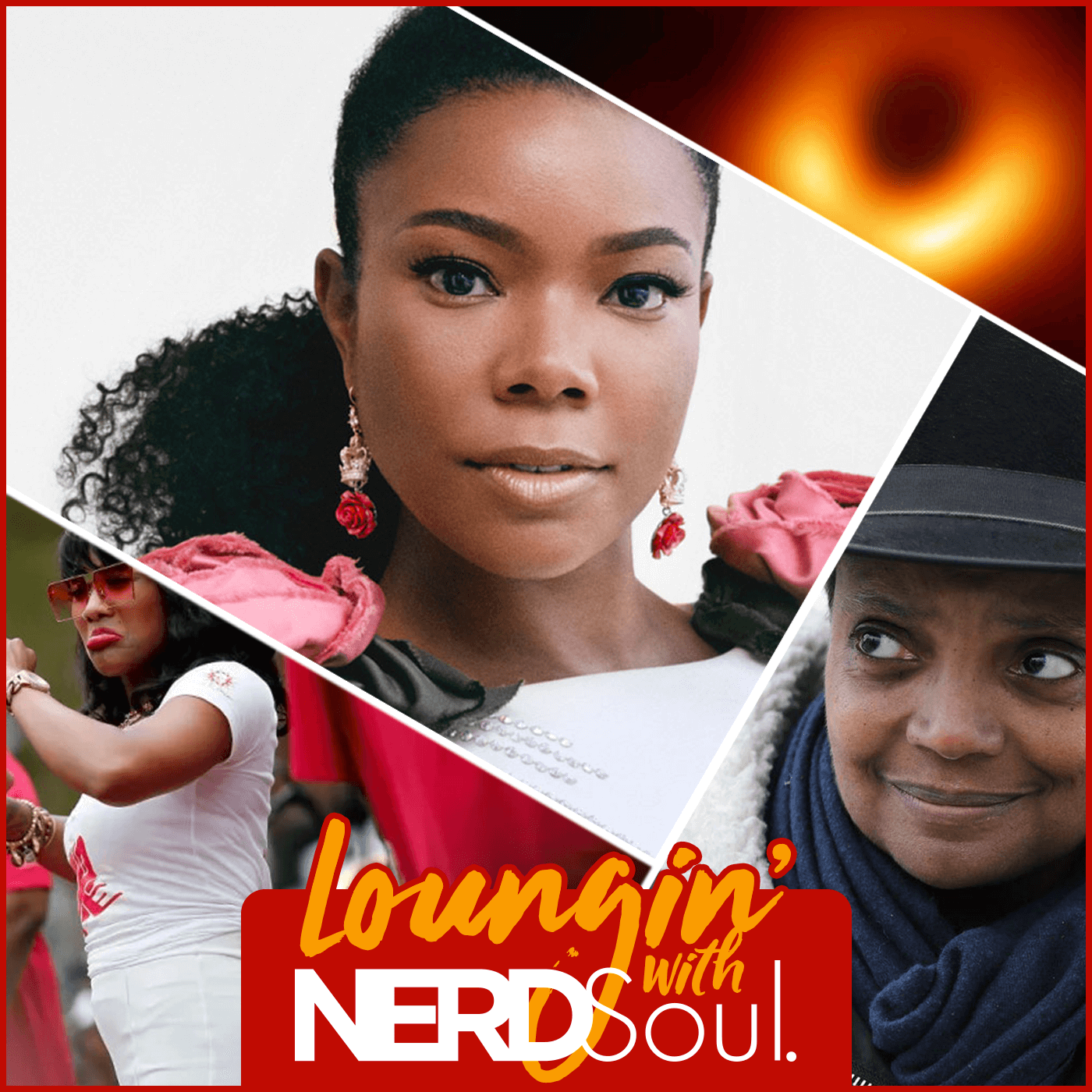 DC Go-Go, Coachella Fires, Gabrielle Union, Lori Lightfoot Catch Up & More! This is Loungin' w/ NERDSoul and Marqueeda LaStar where it's about Entertainment and Culture because them twitter streets is talkin!
DC Go-Go, Coachella Fires, Gabrielle Union, Lori Lightfoot Catch Up & More! | Loungin' w/ NERDSoul
Covering:
#DCGoGo #FloridaMan #GabrielleUnion #NERDSoul
• D.C. Fights Back Against Colonizers Who Want to Ban Go-Go Music From an Iconic City Corner
• Large bird attacks and kills its fallen owner in Florida
• First ever black hole image released
• Fire breaks out on first night of the Coachella music festival in California
• Don't Get Too Excited About Chicago's New Black Lesbian Mayor
• Parents have been holding dangerous 'measles parties' in New York City to expose unvaccinated kids to the disease
• Gabrielle Union Takes Her Family To Miami Pride In Support Of Her Gay Stepson
Also:
DC Go-Go, D.C. Go-Go, Go-Go, Go-Go Music, Coachella Fire, Gabrielle Union, Miami Pride, Lori Lightfoot, Florida Man, Measles, Measles Parties, News, Twitter News, Trending, Marqueeda LaStar, LaStar Got Next, Codename Kreatives Next Door, NERDSoul, StreetGeek, ThatNERDSoul, OneYoungsta,
Marqueeda LaStar
NERDSoul
Le Ill Kid @OneYoungsta
Contact - Hello@ThatNERDSoul.com
Become a NERDSoul Patron!
NERDSoul on Social Media
ABOUT NERDSoul:
NERDSoul, by Le Ill Kid @OneYoungsta, is that intangible fresh--that 70's soul mixed with comics, some sci-fi fantasy, movie geekery, topped off with the Golden Era of Hip Hop. I've developed NERDSoul over the years as a StreetGEEK, unknowingly by loving Wu-Tang, Justice League, Star Wars, Stevie Wonder and playing D&D after school. NERDSoul comes from that StreetGEEK that can chop it up with the best, while being up on game around the block and Pop Culture.
NERDSoul is created by Executive Producer Michael Young II
Rest in Power Ali Thievez & Kleph Dollaz. Much Love My Brothas.