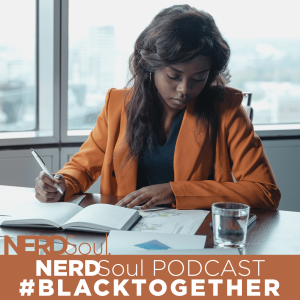 Wednesday Nov 24, 2021
Breaking the Cycle: Financial Taboo Pt. 2 #BlackTogether: A Walk In Her Shoes | NERDSoul
Today? Breaking the Cycle: Financial Taboo Pt. 2: You Got to Have a J-O-B: A 9-5 vs. Entrepreneurship on #BlackTogether: A Walk In Her Shoes | NERDSoul on Black Together: A Walk In Her Shoes.
.
Part 1: https://youtu.be/CiVrEImtLMo
.
A Walk In Her Shoes' Purpose: to provide a platform to discuss, 1) how black women uniquely experience all aspects of life, 2) experiences and issues that are unique to black women, 3) advice for black women for maneuvering the journey of becoming and being a black woman in various stages of life, 4) black women's roles in family, politics, and so much more...
.
Links: Black Together: A Walk in Her Shoes
On Twitter: http://twitter.com/BTawalkinhersh1
On Instagram - http://instagram.com/bt_awalkinhershoes
On Facebook - btawalkinhershoes
FB Group: Black Together: A Walk in Her Shoes
.
Covering: #BlackTogether #NERDSoul #aWalkInHerShoes
.
Opening Music: SP The Soul Prophet / Closing Music: Kleph Dollaz