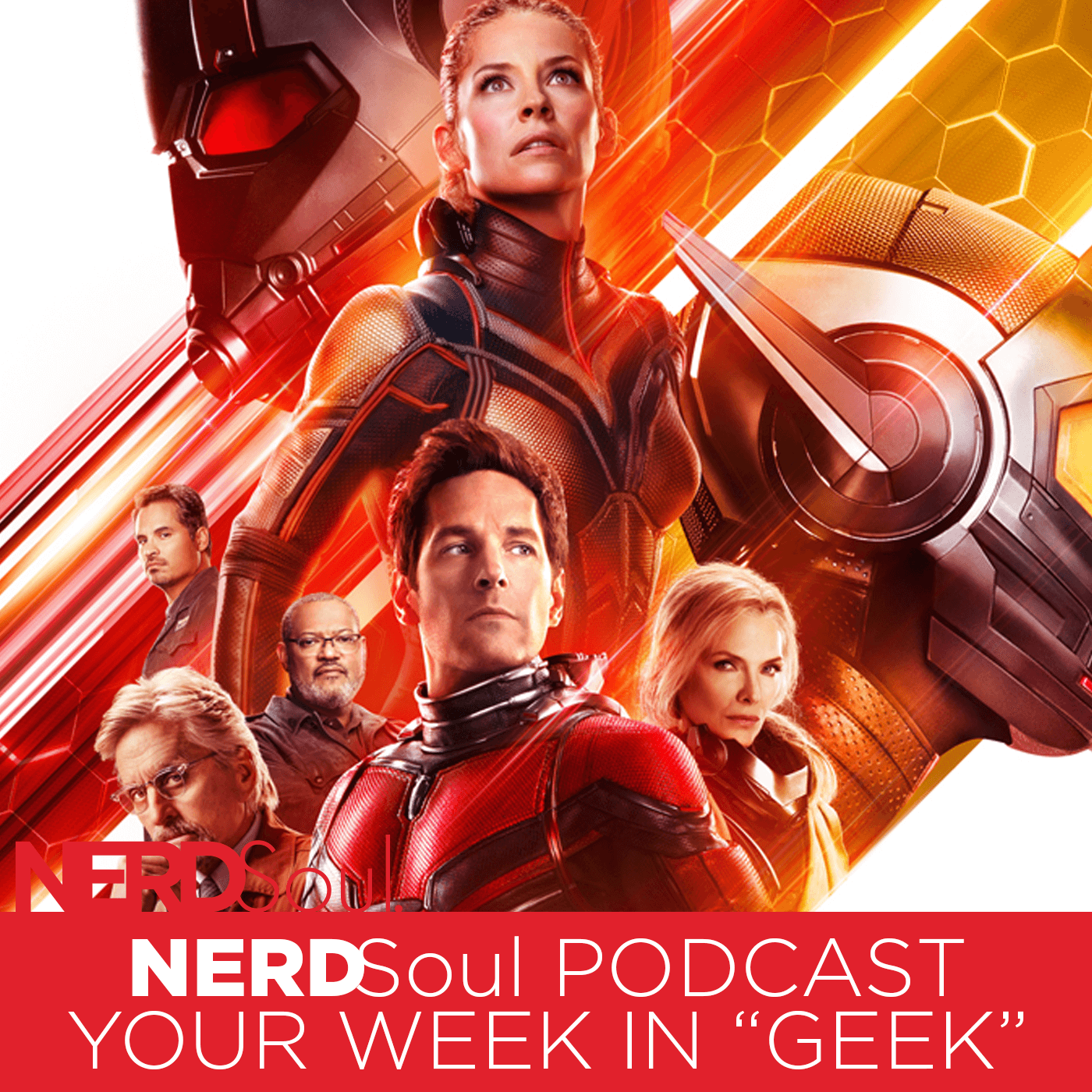 Ant-Man and The Wasp Trailer Reaction, Batman Ninja Movie Review, Sword & Soul,  BLACK Finds Its Director & More! | NERDSoul • Your Week in Geek
First: A WB Animation Batman Ninja Movie Review for a film is dripping with style and COOL! There's some great fight scenes and the character design is TOP-NOTCH! There's just 'one' thing... • 
https://youtu.be/gLADr-zhStg
Also: Awwww YEAH! The Ant-Man and The Wasp Official Trailer Reaction & Review! We got Laurence Fishburne reppin Goliath tho!?! Word. • 
https://youtu.be/Uyx8-0tWgXw
Also, ALSO: CELEBRATE! BLACK Comic Book Taps Director Seith Mann At Studio 8 For New Superhero Sci-Fi Franchise! He's directed TONS from The Walking Dead to The Wire and now... BLACK by Kwanza Osajyefo. Hyped!
Also, Also, ALSO: A 3/5 Star The Week Of Movie Review for a Netflix film actually does show hints of the 'old' Adam Sandler. There's definitely some laughs in here, some heart too... Should you see it? Yeah.
Lastly: Checking out Greene County Creative's Sorghum and Spear #1 Comic Book Review. We have the Eternal Realm, The All-Mother, The An'Fre and Namazzi's first steps into a bright new world! • 
https://youtu.be/0-v-XrcbZ30
KUROBrand
NERDSoul
Le Ill Kid @OneYoungsta
Contact - Hello@ThatNERDSoul.com
Become a NERDSoul Patron!
NERDSoul on Social Media
ABOUT NERDSoul:
NERDSoul, by Le Ill Kid @OneYoungsta, is that intangible fresh--that 70s soul mixed with comics, some sci-fi fantasy, movie geekery, topped off with the Golden Era of Hip Hop. Ive developed NERDSoul over the years as a StreetGEEK, unknowingly by loving Wu-Tang, Justice League, Star Wars, Stevie Wonder and playing D&D after school. NERDSoul comes from that StreetGEEK that can chop it up with the best, while being up on game around the block and Pop Culture.
Rest in Power Ali Thievez & Kleph Dollaz. Much Love My Brothas.